2018 Prizes for Leap into Summer Sweeps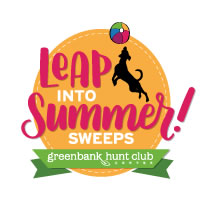 Return to Summer Sweeps homepage.
2018 Grand Prize Winner
Congratulations to our Grand Prize winner ($1,000 to spend at CMS Global Travel), Gina Camel-Toueg:
"I'm delighted to have won the grand prize and I'm thrilled to know that I'll be working with CMS Global Travel to book a family vacation."
Weekly Prizes
See full list of participating merchants (21 stores and businesses)
We have a great selection of prizes from all 21 merchants to be won each week. We know that the best prize is one that you need/want. That's why we will use our mailing list to tell you about available prizes each of the four weeks of June, and you can choose to enter the draws that interest you most!
Week 1: Get Travel Ready!
Week 2: Father's Day
Week 3: Celebrations
Week 4: Your Healthy Summer
Rules & Regulations
For a complete list of rules and regulations, please visit the Summer Sweeps rules page.